eStrategy
Integrated, comprehensive, consistent.
A wholistic e.Strategy is invaluable for communication with all your stakeholders.
Digital Tsunami can audit and assess all client, supplier and internal communications in electronic and print media, then recommend actions to be implemented for maximum consistency, efficiency and revenue generation.
Solutions
DAMS
Managing an ever increasing plethora of data and visual files is a ongoing challenge for many corporations. A comprehensive solution to locate, allocate, licence and monitor visual content (video, photography, CAD and data files) is best handled with a Data Asset Management System (DAMS).
Digital Tsunami assists clients to determine requirements and select the best solution for its specific requirements, which may include multi-national operations and integration and monitoring os images and video in social platforms around the globe.
Domain Name Registration
A domain name is at the core of your online presence. It is so critical that availability may impact on branding. Digital Tsunami can advise and register domain names specific to country, sector or brand.
IA / UX / wireframes / Usability Testing
Whenever a new online project is confirmed, the best commencement is a thorough familiarisation and documentation process. This addresses audiences, functionalities, integrations, SEO and accessibility.
Information Architecture (IA) and User Experience (UX) analysis and testing to wireframe approval, ensures that developers and clients are aware of what to expect. Digital Tsunami advocates this process as it enables a development time-frame and investment based on a solid understanding of requirements.
Marketing Strategy
Engaging customers and prospects is now all about the conversation.
Statements about your brand by third parties (citations), are now as critical to your Google ranking as direct referrer links. Professional and social networking offer immense opportunities for brand engagement with advocates, users and prospects.
Digital Tsunami can help you determine a strategy for interaction via an appropriate selection of these platforms.
SEO Analysis and Campaign
All online brands need search engine optimisation (SEO). All websites should at least be constructed with integrated fundamental SEO including Google Analytics. Digital Tsunami closely collaborates with SEO specialists when you invest in analysis, strategy and monitoring of your brand's relative position in the marketplace.
Usability Analysis
What if you gave a party and no-one came?! A web presence does not guarantee visitors, nor does it ensure they will remain after arriving at your welcome page. You have microseconds to demonstrate that you are what your visitors are looking for, and to direct them to it. A detailed eStrategy is the most effective process to determine this, and it starts with Digital Tsunami auditing your current site.
Web Audits
Digital Tsunami can review and analyse your entire online presence, then recommend the most effective and relevant solutions to promote your brand, product or service.
View an overview of the criteria measured and a condensed sample layout or request your FREE web audit today!
Wireframing
After detailed discussion and preparation, wireframes offer a clear view of your new site's structure, functionality and format, unimpeded by aesthetics. Approval of components and interface functions, based on priority and necessity, can be finalised, and only then will the design of the 'look and feel' commence.
From Our Clients
With a brief timeline to ensure we had a web presence and launch coinciding with our 10 year anniversary, Digital Tsunami delivered. On time. On budget. Great Effort!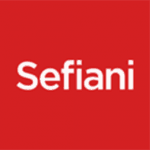 We are delighted with our new website and early feedback from clients and associates is very positive.
The overall impression is that it is a very professional, informative website and conveys the feeling that Sefiani is a quality organisation with skilled, friendly staff.
Thank you for all your help and patience in working with us for this successful outcome.
The MULS Executive is delighted with this aesthetically pleasing, user friendly site.
We found Digital Tsunami to be a full-service operation and we are satisfied with the products delivered: from the (identity), banners, business cards, letterheads, to the student magazine.
Digital Tsunami was professional, responsive and accurately interpreted our brief. The final result was a new website that was in keeping with the iBurst brand essence and proposition.
I could not be more delighted. Once again Thank You. You and your team at Digital Tsunami have been incredible.