Helping Hand photography
Close
Overview
Helping Hand is a charitable organisation, which assists elderly people in Hong Kong to live fulfilling lives. The major annual fundraising drive is at Lunar New Year, when a press and print campaign promotes the sale of cookies, which contribute directly to support of the elderly.
Past beneficiaries have also included neurologically challenged and Downs Syndrome children, economically disadvantaged families, children without parents, victims of domestic violence, elderly and isolated people, people with chronic illnesses, physically disabled people, and street sleepers.
As a corporate social responsibility (CSR) initiative, Digital Tsunami has supported Helping Hand since 1998 on a pro-bono basis.
For this annual print campaign, Digital Tsunami's Head of Production, Andy Chan, has managed photographic sessions with highly renowned Hong Kong actor / performer, Jackie Cheung.
Photographers Bobby Lee and (more recently), Joe Chan, have contributed their time, resources and talents. Andy also produced a video for Kowloon Motor bus (KMB), on their contribution to the campaign.
The posters appear in daily press and prominently on billboards in the busy mass transit rail (MTR) stations and bus shelters across the territory.
Details
| | |
| --- | --- |
| Client: | Helping Hand |
| Solution/s: | photography |
| Sector/s: | advertising & marketing, financial services, healthcare |
| Region/s: | Asia & Pacific |
| Language/s: | Cantonese, English |
| Scope: | studio photography |
| Features | liaison (Hong Kong) |
From Our Clients
The launch .. was a success. We were able to present this live on a Wireless connection during our Sydney, Australia sales conference on a location with very limited internet bandwidth. This proves the technology used .. renders light webpages which are easy to download on a browser.
Comments I've heard from our employees were all positive and reflected precisely what we were looking for: a simple but concise, clean and effective webpage.
We acknowledge the timeframe given to you was extremely short but nevertheless you have sucessfully delivered the project on schedule .. the critical success factor was communication and availability of Digital Tsunami's team.
I am very glad we were able to partner with such a professional team as yours and I am confident any other initiatives with you will be as successful.
Central to the development process is Digital Tsunami's thorough understanding of the project needs, clear and constant communication, and creative, innovative and meticulous approach to delivering solutions.
By taking the time to understand our business, industry and vision, Digital Tsunami created a site that truly reflected our leadership position in the market and our strategic direction.
Digital Tsunami's expertise in visual design, photography, website navigation and business writing, resulted in an extremely effective website.
The project was expertly managed from end to end which resulted in a fast and efficient process.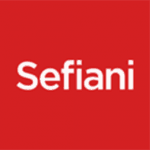 We continue to be impressed by the standard of service and advice. We not only get quality web design and implementation, but also honest feedback and suggestions which are crucial to the final product.
The team at Digital Tsunami was incredibly responsive, delivering a solution well ahead of deadline. Their technical knowledge was exceptional, they were innovative, and they were very meticulous. What's more, they understood my business and technical requirements and translated them into a user-friendly, refined, professional site which is conceptually simple and cohesive.