Gong Xi Fa Cai : Happy New Year
February 5, 2016
恭禧發財. Gong Xi Fa Cai. Kung Hei Fat Choi. Chúc Mừng Năm Mới.
Whatever your language, Happy New Year.
The lunar new year starts at the second new moon after the (northern hemisphere) Winter Solstice. Celebrated by people of Chinese origin the world over, each lunar year is attributed to a sign of the zodiac.
In the 12 year cycle of the Chinese astrological calendar, 2016 is a Year of the Monkey.
The Wu Xing (Five Elements) sign of the Monkey is Jin (metal), which indicates brilliance and perseverance. Chinese zodiac analysts say that people born in a year of the Monkey have business traits of intelligence, eloquence, adaptability, flexibility. Their personal traits are: brilliance, independence, honesty, cordiality and positivity. Monkeys are reputedly problem-solvers, strong leaders and highly sociable.
Throughout China and in Chinese communities around the globe, celebrations with dragons, sea-lions, lanterns and firecrackers will celebrate the new year. Many businesses close for extended periods, and many employees in the Greater China region take annual leave and visit families at ancestral homes.
In the Chinatowns of major cities across the world, there will be activities in which the whole family can watch or participate. For details of activities in Hong Kong or Sydney, visit: discoverhongkong.com or sydneychinesenewyear.com.
Digital Tsunami was founded in Hong Kong in 1996. Creative Director, Andrew W Morse, has an understanding of the Greater China market and Chinese business philosophy and practice. He first visited the mainland in 1986, and built up 关系 (guanxi) as lived, worked, travelled and filmed for clients across China. Morse has worked in cities from Yinchuan and Xi'an in the central north to Tianjin in the north east, Taipei and Shanghai in the south east to Zhuhai and Macau in the south.
Last year, he was in a north western province of Ningxia (near Inner Mongolia), producing online, print and video solutions for manufacturing, power production and real estate companies.
The company has also worked for and with people of Chinese heritage in Australia, Canada, Fiji, Hong Kong, Indonesia, Macau, Malaysia, New Zealand, The Philippines, Singapore, the USA and VietNam.
Digital Tsunami delivers branding, eStrategy, interactive, photography, print, video and web solutions to Chinese clients and businesses in China or promoting their products and solutions to the immense China market.
To promote your brand in this challenging new year of the Monkey, contact Digital Tsunami today (or as soon as you return from festivities)!
From Our Clients
Andrew and the team at Digital Tsunami are an absolute joy to work with, going above and beyond to design and host an amazing website for Cameragal Montessori School. Their work has led to an increase in enrolments and greater visibility within the community. They are always quick to make suggestions for improvement and implement changes - the embodiment of great customer service.
Thanks very much for the speed & professionalism with which you continue to service our needs, despite the fact that this is provided pro bono !
Your ongoing generosity in donating the services of Digital Tsunami to Foodbank is appreciated more than you know. We, and the 30,000 people a day you help us feed, are indebted to you.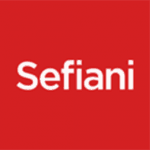 Digital Tsunami has supported us for many years now, and we continue to be impressed by the standard of service and advice. We not only get quality web design and implementation, but also honest feedback and suggestions which are crucial to the final product.
Digital Tsunami is able to discuss ideas with us and then develop them into a practical solution online, and this 'team' effort ensures the results are of the highest quality.
When our website is the first thing people look to when making an assessment on our company, I'm pleased to know that we have Andrew and his team behind us.
Andrew helped us to see the potential of video in bringing our new website to life.
He held our hand through the process, making it as undaunting as possible.
He delivered a great selection of videos (from a one-day shoot), that really tell the Foodbank story and will be a great addition to our communications.
.. very knowledgeable, creative and patient while also pushing me to work through the many decisions such a project involves.