Branding
An asset worth projecting
Branding is the most critical and fundamental component of any enterprise. It establishes the identity of a product or service and reinforces that identity throughout all marketing media.
Digital Tsunami collaborates with clients to create brand name, brand identity (logo and brandlines), brand style guide, and interpret that brand identity consistently throughout video, online, digital and print media (including outdoor advertising).
Solutions
Brand Audit
A review and assessment of all business documentation to determine a consistent branding approach. This may include a recommendation for localisation, refinement or evolution of the brand identity. Apply for a FREE
Brand Style Guide
Every medium to large enterprise should have corporate or brand style guide documentation which comprehensively addresses all possible applications of the brand identity, corporate colour palette and brandline, from stationery and marketing collaterals to vehicle 'wraps'.
Branding
Branding or Identity is fundamental to any business. Starting with a brand name, logo, icon and brandline, and extending into a complete brand guidelines document integrating fonts and a colour palette, 'tone of voice' in all internal and external communications, video brand animations, uniforms, vehicle and aircraft 'wraps'.
Brandline
A brand philosophy or focus can be effectively presented in a concise brandline. Digital Tsunami can work with you to develop an effective brandline and integrate this into your brand identity.
Localisation
Localisation is the process of implementing consistency in look and feel, (and usually functionality and generic content) to the national websites of a multinational corporation (MNC) or global brand. Digital Tsunami has implemented a consistent appearance and structure in global brand websites, such as Crestron and Heineken (which had an online style guide back in 2000), and has proselytised for and created websites which mirrored 'parent' sites for a long list of brands.
Logo Development
A logo is the prime visual representation of a brand. It must reflect the product, service, and/or company. A logo is an asset which embodies the philosophy and assumes the reputation of the brand. The logo is the core component in any marketing initiative and central to any communication with stakeholders. Digital Tsunami consults to and collaborates with clients to develop a robust identity for their brands.
From Our Clients
Andrew and the team at Digital Tsunami are an absolute joy to work with, going above and beyond to design and host an amazing website for Cameragal Montessori School. Their work has led to an increase in enrolments and greater visibility within the community. They are always quick to make suggestions for improvement and implement changes - the embodiment of great customer service.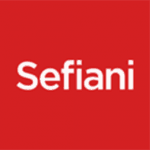 We continue to be impressed by the standard of service and advice. We not only get quality web design and implementation, but also honest feedback and suggestions which are crucial to the final product.
I am very happy with my new website from Digital Tsunami.
Not only did they design it, they also created my logo, and gave me valuable advice and professional feedback.
Through Digital Tsunami, my website now looks professional, easy to navigate and (through my customised CMS), easy to update.
Working with this team has been a delight and the resulting website far exceeds our expectations. All stages of the process were handled professionally, promptly and creatively. Discussions went smoothly, with flawless communication and suitable and sensible solutions whenever issues were raised. Time frames were either met or delivered early. The site was 100% accurate, indicating impressive attention to detail.
Without exception, the feedback on our site has been outstanding - clear and thoughtful layout, appropriate and interesting graphics and intuitive navigation.
We are all very happy with the new website and believe it captures the essence of the Group One brand.
Andrew and colleagues were able to assist at every step of the website production process, providing a sleek layout with high quality images. We would like to thank the Digital Tsunami team for an excellent job.