Time Lapse
April 8, 2017
Time lapse sequences are created by producing a series of images (taken at regular intervals), played in rapid succession as a video.
Stop-motion photography has conveyed movement since the days of the Zoëtrope and it's predecessors.
The application can be to compress many years of a construction project into a few minutes or to show clouds and shadows crossing a landscape.
Digital Tsunami produces timelapse sequences of urban and rural environments.
From Our Clients
Andrew and his team at Digital Tsunami were the developers behind our micro site for Fearless.
I like the way they work (efficient, effective) and delivered a great site, on time.
Andrew has provided Merrell Associates with reliable service, bringing a vast wealth of knowledge in IT to the task for more than the eight years I have been working here.
We have been helped by Andrew to solve all sorts of problems and if there isn't an immediate fix, solutions are found pretty quickly.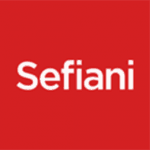 We continue to be impressed by the standard of service and advice. We not only get quality web design and implementation, but also honest feedback and suggestions which are crucial to the final product.
Andrew and the team at Digital Tsunami are an absolute joy to work with, going above and beyond to design and host an amazing website for Cameragal Montessori School. Their work has led to an increase in enrolments and greater visibility within the community. They are always quick to make suggestions for improvement and implement changes - the embodiment of great customer service.
With a brief timeline to ensure we had a web presence and launch coinciding with our 10 year anniversary, Digital Tsunami delivered. On time. On budget. Great Effort!