Hong Kong time-lapse video
Close
Overview
Kaba (SIX:KABN), is a leader in global security technology, offering innovative solutions and first-class services for the protection of people and property.
For the company's 150th anniversary celebrations, Digital Tsunami was commissioned to produce a dramatic time-lapse video of Hong Kong's Victoria Harbour.
Shooting from TsimShaTsui East, over a period of four hours, Andy Chan and his camera team captured the fading daylight silhouetting The Peak, dynamic marine traffic and the spectacular laser and light show along the impressive skyline of Hong Kong island.
Details
| | |
| --- | --- |
| Client: | Kaba |
| Solution/s: | video |
| Sector/s: | manufacturing, safety & security |
| Region/s: | Asia/Pacific, EMEA |
| Language/s: | English |
| Scope: | HD video capture, large file transfer |
| Features | liaising with Kaba (Rümlang, Switzerland) |
From Our Clients
I am very happy with my new website from Digital Tsunami.
Not only did they design it, they also created my logo, and gave me valuable advice and professional feedback.
Through Digital Tsunami, my website now looks professional, easy to navigate and (through my customised CMS), easy to update.
Andrew W Morse and the Digital Tsunami team are world class, creative professionals in the challenging and highly competitive business of web page design and utilisation.
He understands business, he understands marketing, he understands communication and he understands design. And most importantly, his web pages pay for themselves within weeks of going online.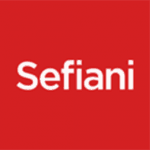 We are delighted with our new website and early feedback from clients and associates is very positive.
The overall impression is that it is a very professional, informative website and conveys the feeling that Sefiani is a quality organisation with skilled, friendly staff.
Thank you for all your help and patience in working with us for this successful outcome.
Andrew has a unique understanding of global business communication, combined with proven creativity in concept, design and production. He is extremely responsive to client's requirements and has the ability to adapt and implement solutions extremely quickly in competitive markets.
We have been fortunate to work with Andrew and his creative team from the inception of our business. The design and execution of our site has been fundamental in winning over clients and establishing our footprint in a very crowded space. We also place great value on their input into our business process.