Hanas LNG launches during GasTech, Singapore
October 27, 2015
In the current climate conscious landscape, any energy which reduces emissions and minimises global environmental impact is attracting massive attention within the energy exploration and production sector.
The upcoming 2015 United Nations Climate Change Conference in Paris has thrown the world's climate crisis into sharp relief via media and groundswell of activism around the planet.
Energy producers around the world are looking to alternative forms of energy to the traditional heavily emitting fossil fuels.
At the 2015 GasTech conference and exhibition in Singapore, LNG was the prime focus. Global firms convened to discuss and display the latest technologies for more efficient and cleaner energy sources.
During this time, Hanas New Energy hosted a launch event to introduce the company, its capabilities and objectives. As a brand-building exercise this event utilised video and computer graphics produced by Digital Tsunami in an impressive event staged by DVP.
The conflict between human activity and environmental conditions is nowhere more evident that in China, the country with simultaneously the world's largest: population, coal consumption, carbon emissions, green energy investment and fastest growing clean energy production.
Hanas is promoting China's energy transformation, by investing in clean, safe and reliable energy sources as an alternative to coal. Hanas is committed to delivering sustainable energy solutions for a cleaner environment. Hanas supplies heat, cooling, clean cooking fuel, vehicle fuel and electrical power to more than 2,000,000 residents in Yinchuan.
Digital Tsunami has produced print, online and video solutions for the company.
Founder, Andrew W Morse attended GasTech Singapore to meet with four exhibiting clients and extend his knowledge of the LNG sector.
From Our Clients
The launch .. was a success. We were able to present this live on a Wireless connection during our Sydney, Australia sales conference on a location with very limited internet bandwidth. This proves the technology used .. renders light webpages which are easy to download on a browser.
Comments I've heard from our employees were all positive and reflected precisely what we were looking for: a simple but concise, clean and effective webpage.
We acknowledge the timeframe given to you was extremely short but nevertheless you have sucessfully delivered the project on schedule .. the critical success factor was communication and availability of Digital Tsunami's team.
I am very glad we were able to partner with such a professional team as yours and I am confident any other initiatives with you will be as successful.
I happily recommend Andrew and the Digital Tsunami team.
I have dealt with many web marketing and support companies over the years, and have been very impressed with Digital Tsunami's response, advice and understanding of their field. I recommend talking to Andrew about your next web project.
It is clear from the enthusiasm and professionalism shown, that Digital Tsunami views each client as a long term partner contributing ideas above and beyond the development of the site and we look forward to involving them in future marketing initiatives.
You are a true professional Andrew, and your team was very impressive.
The results will be seen around the globe shortly as we embark on our new advertising campaign. I do greatly appreciate the extra lengths you went to under difficult circumstances, to help us achieve our goal.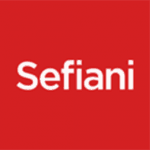 Digital Tsunami has supported us for many years now, and we continue to be impressed by the standard of service and advice. We not only get quality web design and implementation, but also honest feedback and suggestions which are crucial to the final product.
Digital Tsunami is able to discuss ideas with us and then develop them into a practical solution online, and this 'team' effort ensures the results are of the highest quality.
When our website is the first thing people look to when making an assessment on our company, I'm pleased to know that we have Andrew and his team behind us.